Laying down a positive foundation for a lifetime of Beautiful Smiles
Fishers Pediatric Dentistry specializes in the comprehensive dental care of infants, children, adolescents and patients with special healthcare needs.
@FPDENTISTRY
Follow Fishers Pediatric Dentistry on Instagram!
Connect with us on other platforms like Facebook, Twitter, LinkedIn, and Flickr
PATIENT CONTESTS
During your child's next visit, don't forget to stop by our Contest Corner located at the tiki hut and sign up for our monthly patient contest.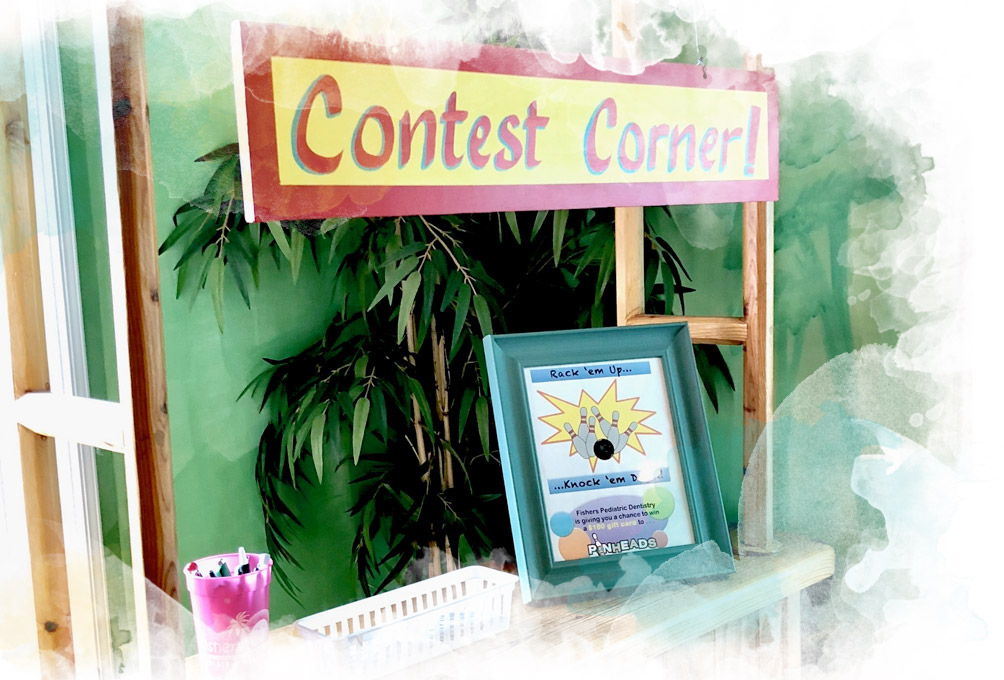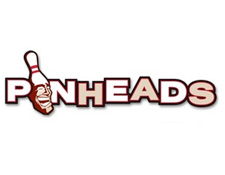 Enter this month's contest to win a gift card to Pinheads!
MEET THIS MONTH'S BIG KAHUNA!
Each month, our team members nominate a co-worker for Big Kahuna of the Month (aka Employee of the month) to recognize their outstanding commitment and performance here at FPD.
Lindsey Roscoe
Congratulations Lindsey Roscoe for being this month's Big Kahuna! Lindsey has been with FPD for almost nine years and we are thrilled to celebrate this achievement.

LIKES
Working Out
Traveling
Hanging with Friends
FAVS
Ice Cream
Her Dog
Mexican Food
BUCKETLIST
Sky Dive in Dubai
Scuba in Australia
Animal Shelter Costa Rica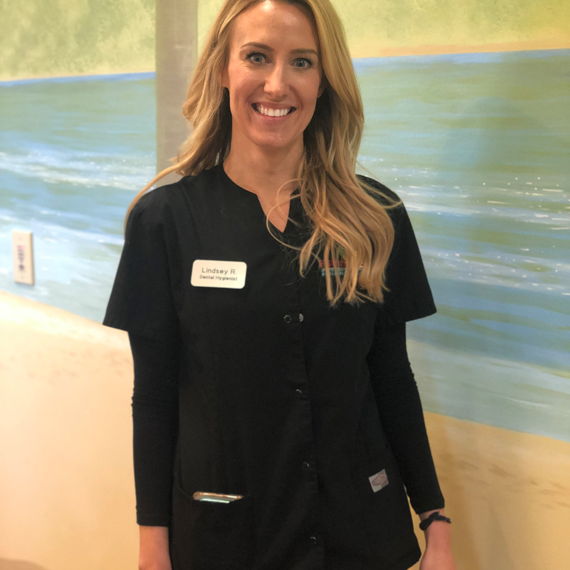 REVIEWS
"I have never seen such a positive, energetic and friendly environment. They always go the extra mile to make sure my son leaves the dentist chair a happy kid. I will be sure to tell all of our friends the great experience we have had with Fishers Pediatric Dentistry. Thanks so much!"
- Steve M.
"Thank you so much for your assistance with my "challenging" 5 year old today. He was not happy to be there (and to have to stop playing your video games), but your entire team pulled together to help me with him and my 2 year old, as well. You have a very caring and supporting staff and made a difficult situation that much easier for all of us. Thank you again!
"
- Rebecca B.
"From the really cool decor to the fun atmosphere, Fishers Pediatric Dentistry puts a child at ease in what could be a stressful situation. The hygenists are friendly and work quickly which is a real plus when dealing with children. Dr. Ana is friendly and good with children."
- Jen D.